Solar power can be generated either directly by capturing the sun's energy with photovoltaic (PV) cells, or by using the sun's energy to boil water that is then used to provide power. The latter is called solar thermal or concentrated power (CSP) and PV, cells are what cover solar panels. As part of the American Recovery and Reinvestment Act(ARRA), the federal government invested 62$ million over five years in research and development of CSP systems.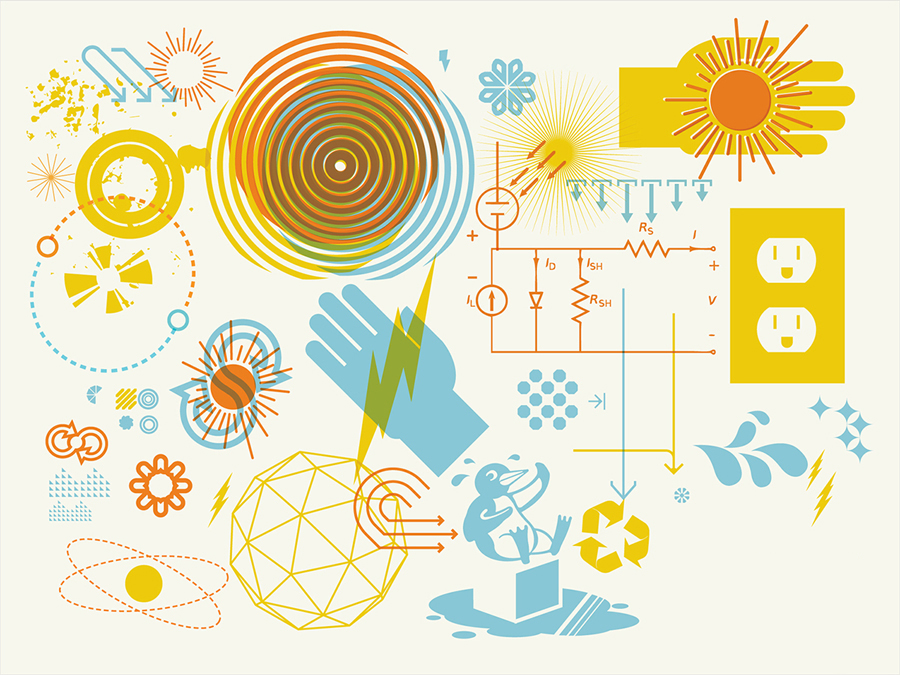 Solar Energy Installation Manager
Alternate Titles and Related Careers
This is a "Bright Outlook" and "Green New and Emerging" occupation in renewable energy generation.
Job Trends
ThiŠ occupation is expected to grow at a faster than-average rate of 14 to 19 percent between 2008 and 2018. The expansion of the solar photovoltaic and CSP sectors is driving this growth.
The Bureau of Labor Statistics groups this occupation in the category of "First-Line Supervisors/Managers."
 Nature of the Work
Solar energy installation managers direct work crews that install residential or commercial solar photovoltaic or thermal systems. They estimate materials, equipment, and personnel needs for residential and commercial solar installation projects.
Among the tasks that solar energy installation managers may perform, according to O*NET, are the following:
Assess potential solar installation sites to determine feasibility and design requirements.
Plan and coordinate installations of photovoltaic (PV) solar and solar thermal systems to ensure conformance to codes
Prepare solar installation project proposals, quotes, budgets, or schedules
Evaluate subcontractors or subcontractor bids for quality, cost, and reliability
Supervise solar installers, technicians, and subcontractors for solar installation projects to ensure compliance with safety standards
Monitor work of contractors and subcontractors to ensure projects conform to plans, specifications, schedules, or budgets
Perform start-up of systems for testing or customer implementation
Assess system performance or functionality at the system, subsystem, and component levels
Coordinate or schedule building inspections for solar installation projects
Develop and maintain system architecture, including all piping, instrumentation, or process flow diagrams.
Identify means to reduce costs, minimize risks, or increase efficiency of solar installation projects
Provide technical assistance to installers, technicians, or other solar professionals in areas such as solar electric systems, solar thermal systems, electrical systems, and mechanical systems Career Path.
New employees begin work as helpers to experienced solar panel installers. Over time they take on more responsibility on projects and work their way up to installation manager.
Overtime, some experienced installation managers may move into sales, and others may become consultants to homeowners or businesses interested in converting to solar power. Some may start their own solar power battery company like waveinverter  or thermal installation type company. Coursework in management, accounting, and marketing can be useful for new business owners.
Earning Potential
Median hourly wage (2009): $28.04
Median annual wage (2009): $58,330
Education/Licensure
About 60 percent of first-line managers have a high school diploma or less. Thirty percent have some college, and 10 percent have a bachelor's degree or higher.
Community colleges, technical colleges, and vocational institutes, as well as private, for-profit training organizations offer training for a variety of solar PV and thermal degrees and certificates. The North American Board of Certified Energy Practitioners offers both the Solar Thermal Installer.
Certificate and the Photovoltaic Installer Certification: These can be useful in demonstrating an individual's competence in the field.