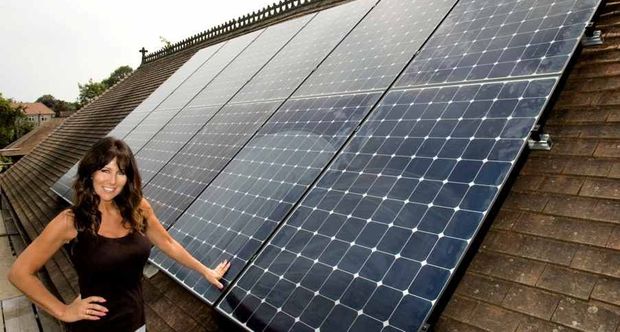 Generate solar energy customer leads to develop new accounts
Assess sites to determine suitability for solar equipment
Calculate potential solar resources or solar array production for a particular site, considering issues such as climate, shading, and roof orientation
Gather information from prospective customers to identify their solar energy needs
Select solar energy products, systems, or services for customers based on electrical energy requirements, site conditions, price, or other factors
Create customized energy management packages to satisfy customer needs
Prepare proposals, quotes, contracts, or presentations for potential solar customers
Provide customers with information such as quotes, orders, sales, shipping, warranties, credit, funding options, incentives, or tax rebates
Prepare or review detailed design drawings, specifications, or lists related to solar installations
Provide technical information about solar power, solar systems, equipment, and services to potential customers or dealers
Demonstrate use of solar and related equipment to customers or dealers
Career Path
While sales jobs in general do not have formal educational requirements, technical and scientific product sales jobs typically require a degree.
A beginning salesperson may ride along with an experienced sales representative for a short period to become familiar with the product line, how customers react to the product, and the questions they ask.
Promotion typically means taking on bigger accounts or a larger territory. Individuals with good sales records and leadership abilities may advance to management jobs such as sales supervisor, district manager, or vice president of sales. Some may move into other areas of the business such as marketing and advertising or become trainers for new sales employees. Others may start their own businesses as independent representatives.
Earning Potential
Median hourly wage (2009): $34.30
Median annual wage (2009): $71,340
(Based on "Sales Representatives, Wholesale and Manufacturing, Technical and Scientific Prní1iwtc")
Education/Licensure
North American Board of Certified Energy Typically, technical and scientific sales jobs require a degree. Some employers may accept an associate degree, and others may require a bachelor's degree in a technical or scientific discipline. New employees typically undergo training on the product they will sell. Companies also train all sales personnel on a new product as it is introduced. In addition, sales representatives may attend seminars and webinars on sales techniques. There are no licensing requirements for this occupation, but the Manufacturer's Representatives Education Research Foundation offers two certifications, the Certified Professional Manufacturers' Représentative (CPMR) and the Certified Sales Professional (CSP). The North American Board of Certified Energy Practitioners (NABCET)is working on a Photovoltaic Technical Sales Certification program. Click here for more careers.